Fledgling Cooper's Hawk Calling
In Cooper's Hawk family. The male hunts and passes prey to the female that's guarding the siblings. She eats half and gives the rest to the fledglings. This is one of the late evening in the hot summer, the young already fled the nest but still fed on parent catches. Normally, they would finish the food up high on the tree, just one of hawk's instinct to prevent others from stealing their meal. But this guy had little energy left to fly, just enough to chase the mom around on foot while begging for food. Eventually the mom dropped the food (some bird) on the ground, and the fledgling consumed its meal right there while i was just few feet away.
ISO 800, 1/30s, F2.8 ,300mm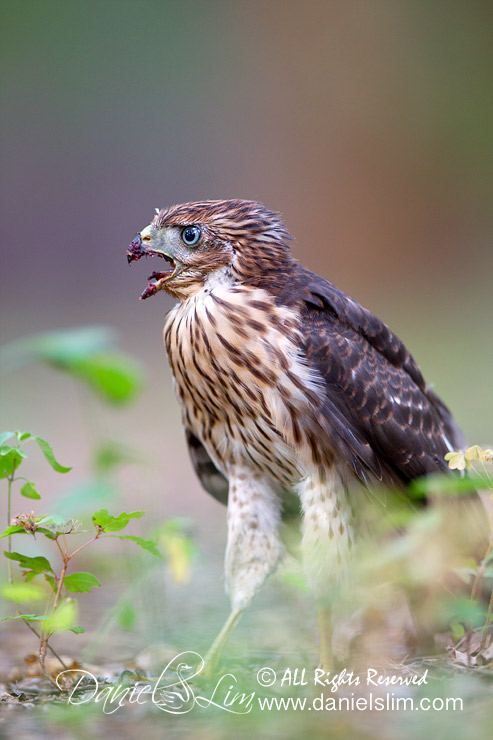 See more photos from
Hawk
Picture Licensing and Usage
Thank you for an interest in my photos. I currently do not give away any of my photos for free. Please do not use them without prior written content from me. No exception. Photo Buyers for Publications, Advertising, or any other use please send your inquiry to below or contact me here.